If you're anything like me, you stalk the Sephora and Ultra "New Releases" section at least once a week, right? No? Just me? Well, either way, it's one of my favorite past times!
As I was exploring all the new goodies, I decided it'd be fun to do a quick post about the products I'm not going to be buying, and why. This is going to specifically be eyeshadow palettes, but let me know if I should do some more of these!
(If you haven't seen these types of videos on Youtube, go check out Kimberly Clark, the creator of What I'm Not Gonna buy!)
Too Faced 

Natural Love Ultimate Neutral Eye Shadow Palette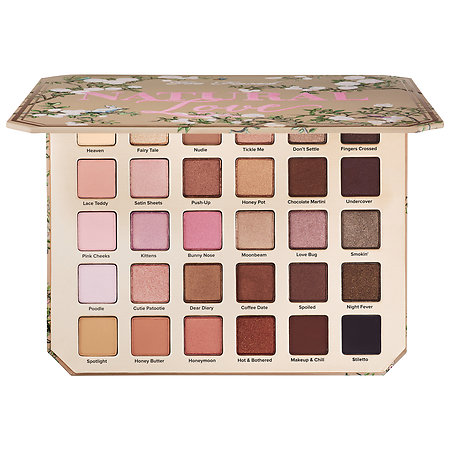 Available at Ulta, Sephora, and TooFaced.com
$59 for 30 eye shadows
I actually really considered purchasing this palette, then talked myself out of it. Do I really need ANOTHER neutral eyeshadow palette? No. I have enough browns to last me my entire life and don't really need 30 more. This palette is huge and a little bit overwhelming as well. I know I'd never touch some of the colors. I think this palette is awesome for those who don't have a huge collection or wear nothing but natural eye colors. But for me, it's not very practical. I try to limit how many limited edition items I purchase since I won't be able to talk about them for very long. And let's be honest, Too Faced hasn't been at their best the last few releases…. Pass.
Tarte 

Make Believe In Yourself: Eye & Cheek Palette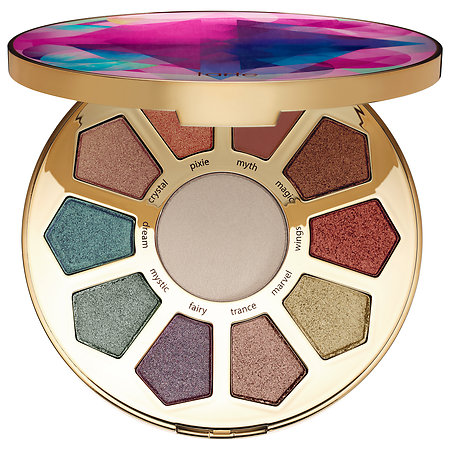 Available at Sephora, Ulta, and Tarte.com
$40 for 10 eyeshadows and a highlighter
Honestly, this palette does nothing for me. I'm all for bright, shimmery eyeshadows (even though they rarely look good on me), but this palette feels very meh. I think it's great that Tarte has branched out from their usual colors and created something not-so-neutral, but I just expect a bit more when it comes to palettes containing nothing but shimmers. I know I'd only use one color at a time from it, and I don't need to pay that price for something I won't be using often enough. No thanks.
NARS 

NARSissist Loaded Eyeshadow Palette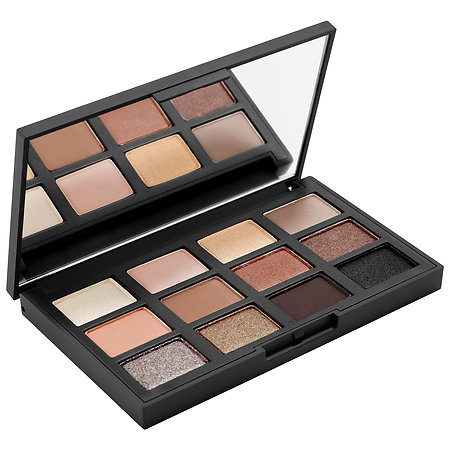 Available at Sephora and Ulta
$59 for 12 eyeshadows
I so wish I could justify this palette. The colors are gorgeous and I know I'd wear all of them. But again, I don't need any more neutral palettes. This looks like the perfect travel palette and I could stare at it all day, and it breaks my heart to pass it up but the price is just out of my budget… I'm sorry beautiful NARS palette… Not today….
SEPHORA COLLECTION 

Mixology Eyeshadow Palette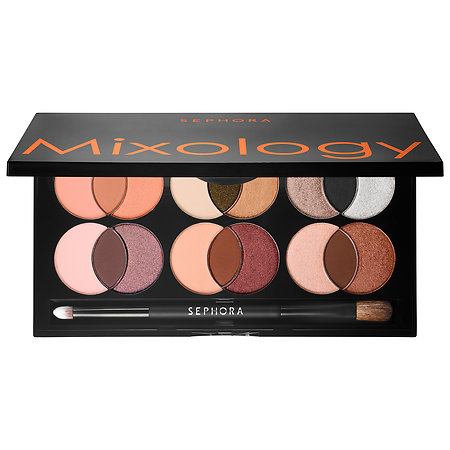 Available exclusively at Sephora
$39 for 18 eyeshadows
Another 50 shades of brown tones… The concept for this palette is kinda cool I guess, especially if you're new to makeup. I've never been impressed with Sephora Collection eyeshadow palettes. I like some of their singles, but the rest have been pretty disappointing for the price. I don't need this one, and I don't see it adding anything new and fun to my collection. NEXT!
Butter London + Pantone Color Of The Year Eyeshadow Palette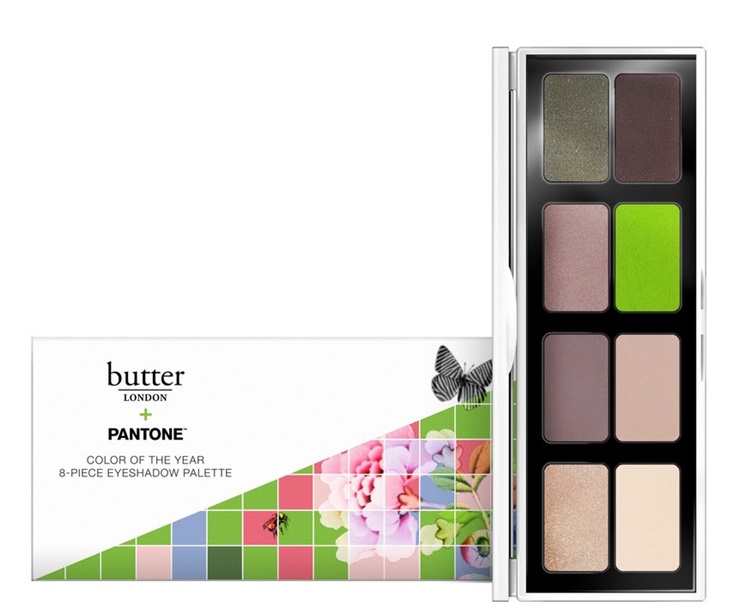 Available exclusively at Ulta
$29 for 8 eyeshadows
Looking at this palette, I just don't feel inspired… This is inspired by the color of the year, Greenery, and they do have a green in there, but it sounds like sneaky marketing to me. Nothing feels very cohesive. That vibrant matte green…. I'd never use it and it's supposed to be what the whole scheme palette is centered around. I just don't care for it. The other colors seem okay, but I can easily dupe them in my collection. Nice try, Butter London, but this palette just isn't very cute…
That's all I have to share today in my anti-haul! If you liked this, please like and let me know so I can make more posts like this.
What are you anti-hauling? I'd love to know leave it in the comments!
Thanks for reading! Ciao!
– Kaylee Bee