As a collector of all things beauty, I'll admit that until recently my nail polish collection was a bit sad. I had previously had every shade of the rainbow in multiple brands and finishes, but during my move overseas I had to start from scratch. In the last several months, I've accumulated enough to replenish at least a quarter of those I left behind, and I don't always remember the exact shades I have at home when I'm out shopping. If only there was an app where I could store my collection for when I'm hunting down shades I don't have… Oh wait, there is! Nailbuff app the rescue!
Nailbuff is a brand new app that allows you to shop for polishes, compare shades, and manage your own collection on your mobile device. I've been testing it out for over a month now, and I can honestly say it's been nothing but fun.
This post is not sponsored. All opinions are my own. I've been beta testing the app for a few months now.
About The Nailbuff App
The app was created by sisters Kam and Harpreet.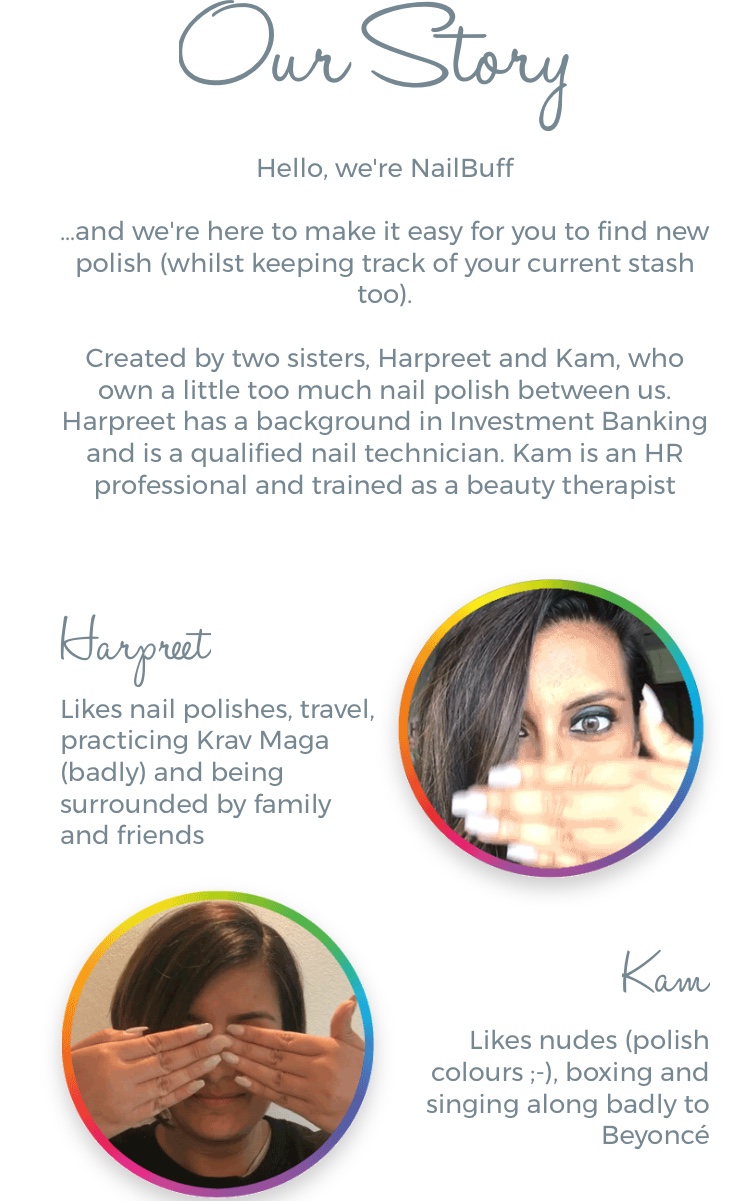 "The app was created by two sisters, Harpreet and Kam, who own a little too much nail polish between them. NailBuff was born out of their love of technology combined with, rather annoyingly, buying duplicate nail polishes which they already owned at home."
Find Polish
There are a few main features to the Nailbuff App. Let's start with their search functions.
Unique Touchscreen Technology
NailBuff App allows you to find new colours by using their unique touch screen technology, your phone's camera or any saved pictures.
Their touchscreen technology is definitely unique and so much fun. You simply slide your finger around the screen until you find the color you're looking for, and click the plus button. Up pops a bunch of nail polishes in that shade range. This is a great way to find the exact color you want, and to see dupes.
How does it work? Once you've selected the colour you're obsessed with, NailBuff will instantly find you the perfect nail polish match by searching all your favourite brands as well as some new producers that may not be on your radar yet. When you've decided on the perfect polish you can then add it to your wish list or collection and share it with your friends via social media.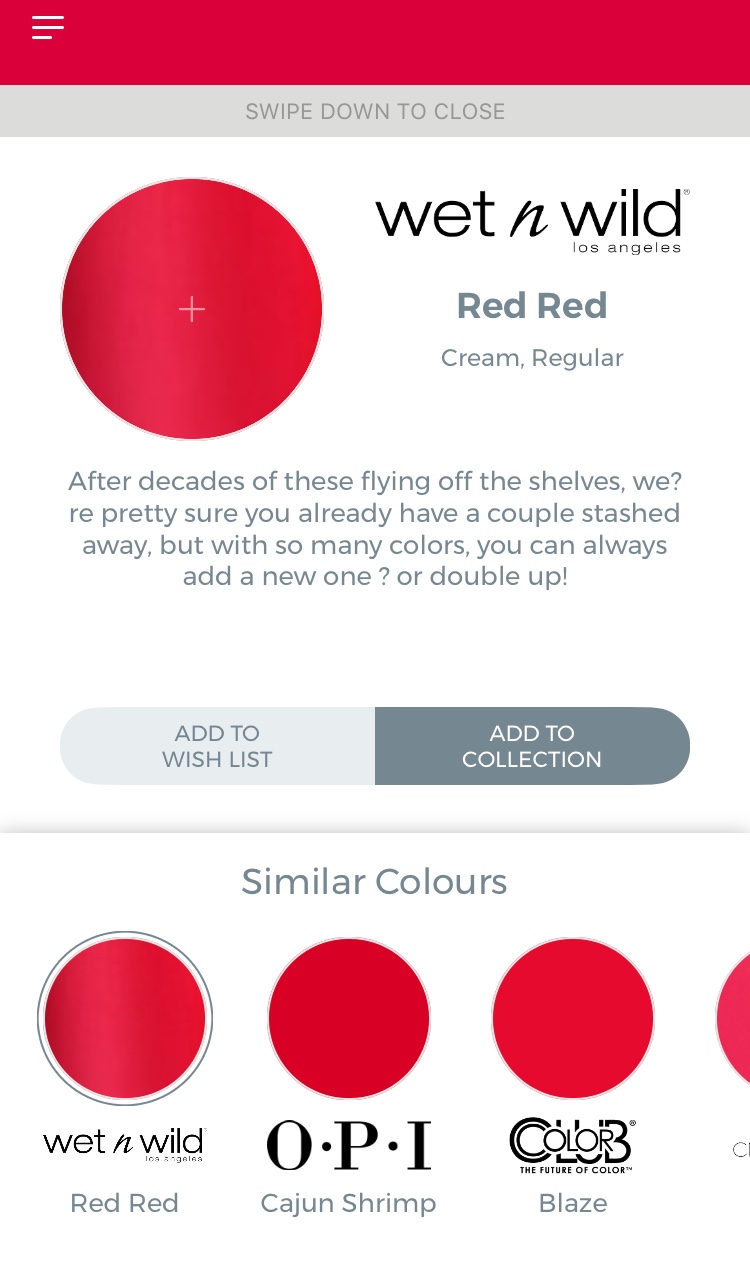 Here's an example.I scrolled until I found a red color I liked, and up popped some great options! Looks like I can get away with saving some money by going with the Wet n Wild polish in Red Red instead of OPI Cajun Shrimp or Color Club Blaze. They're really close dupes! I wouldn't have known that without the help of this app.
Camera Options
The second and third options are to find a color based on photos. You can click the camera to take a new photo, or the camera roll to select from your albums.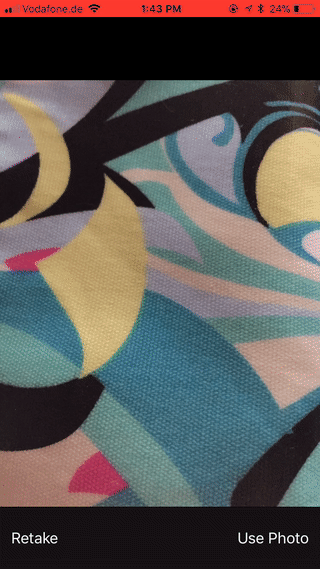 Here I took a photo of my favorite makeup bag and used the color selection tool to find polishes that were similar. As you can see, I found some great matches! The yellow shade (Butter London Bumster) was exactly what I was looking for, so I added it to my wishlist for future shopping sprees.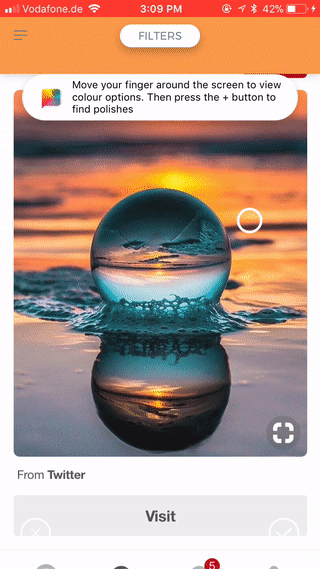 I also took a screenshot of a picture on Pinterest and loaded it up into the app. Here are the polish matches I found from this photo. In the second color, two of the polishes I have inputted into my own collection show up (Essence and Sally Beauty)! This is very helpful as if it were a perfect match I could stop myself from buying a duplicate.
Color Selection List & Filters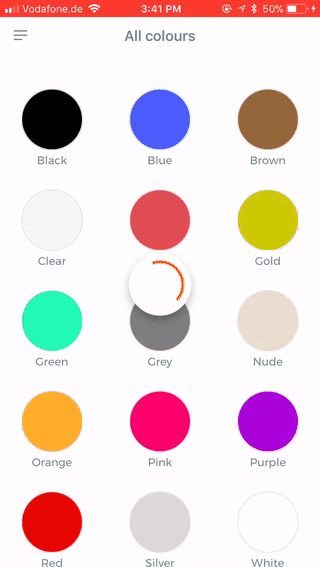 Lastly is the color selection list, which can also be found in the side menu. Here you can view all the polishes in the app by color. You can also filter by type and finish, which I love! (Keep in mind, the app is still very new and every polish in the world isn't in the archives yet!)
Collection & Wish List
You can also create an online record of your current nail polish collection ensuring that you'll never buy the same polish twice – as well as a Wish List for colours you can't wait to buy.
The My Collection tab is where you can take pictures of your nail polishes and import them into the app. If you're Type A like me, you'll have a blast categorizing your collection. You can also add polishes already on the app to your collection if they're on there for your convenience.
Then there's the wishlist. All the polishes in my previous demos that I saved to my collection get stored here. As with the Collection section, you can also take your own nail polish photos from the app. Say you're at the store and you see a color you NEED but can't buy at the moment or want to find a dupe for, simply open the app, take a photo and it's saved to your wishlist!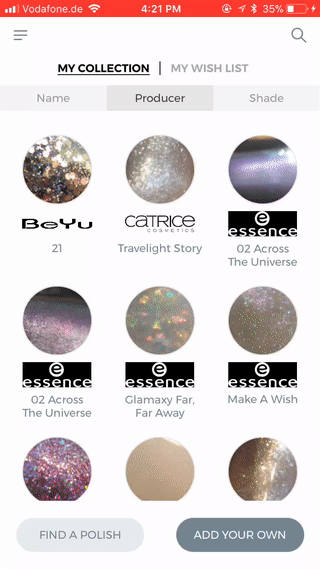 Both lists can be sorted by polish name, brand, and color. This is so extremely helpful if you have a large collection, wanna see any similarities, can't remember what you own from a certain brand, or want to find color combinations. I find myself using all three sort options and appreciate that detail.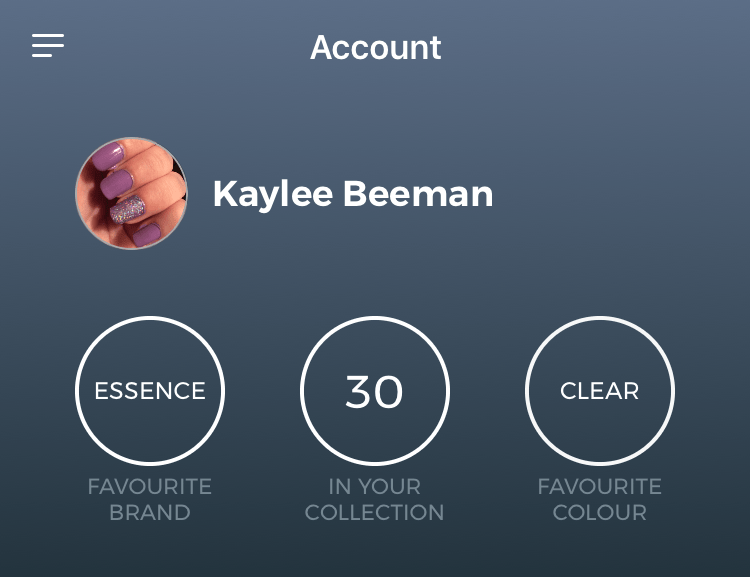 Nailbuff App also provides you with a profile. You can upload your profile picture, and it also gives you stats such as your favorite colors and brands based on your collection and the total number of polishes you own.
Final Thoughts
Overall, I think Nailbuff app is revolutionary and a must have for nail polish lovers. Whether you have hundreds of bottles or just a few staple colors, I think you'll enjoy this app. It's a blast finding new colors and organizing your nail polish stash. I know there are many functions still to come (such as an option to buy any polish you see on the app!), and I can't wait to see what else they come up with!
You can download the Nailbuff app from the app store now!
Are you a nail polish hoarder? Does this app interest you? Let me know your thoughts in the comments!